The Handlebar Co-Cu-Ni Project consists of two claims, totalling 3,638 hectares acquired 100% through staking.  The Project is located approximately 60 km northeast of the city of Kamloops, British Columbia with excellent road access east from BC Highway 5 at Louis Creek along Agate Bay Road.  The claims are situated on the west side of Adams Lake, south-southwest of Agate/Skwaam Bay with gravel road access into the claim group west from Adams Forest Service Road (Figures 1 and 2).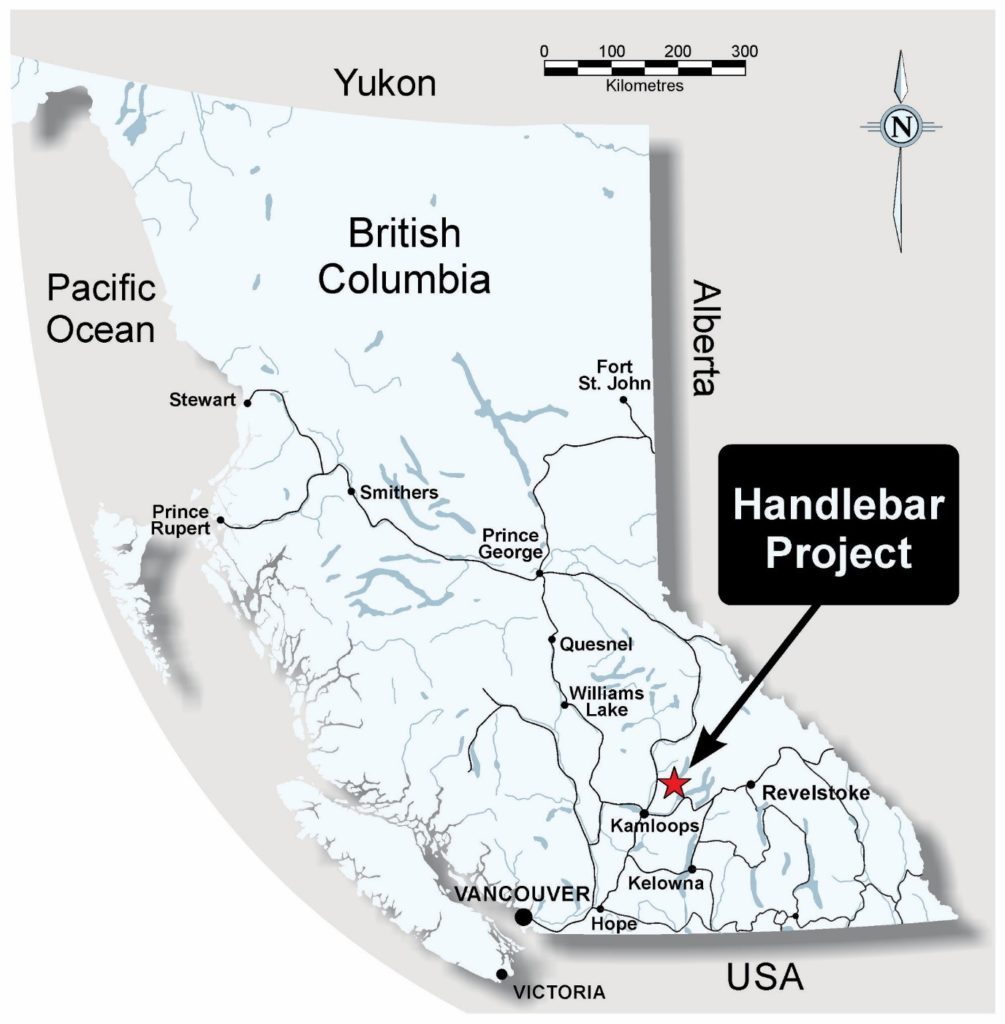 Figure 1: Handlebar Project BC Location Map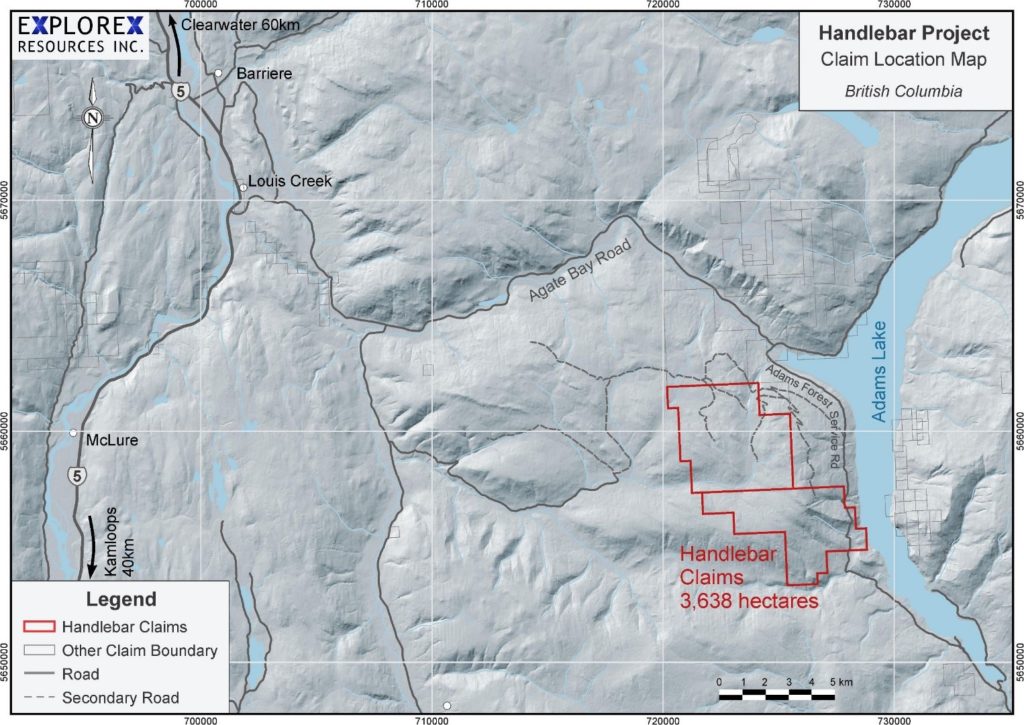 Figure 2: Handlebar Claim Location Map
The geological setting of the area is particularly prospective for:
volcanogenic massive sulphide (VMS) deposits occurring at the contact area between volcanic and sedimentary units; and
multi-element skarn deposits.
Of particular interest is a large skarn zone identified in 1988 by Esso Minerals Canada (BC Assessment Report 18596) that contains a series of coincident cobalt, copper, and nickel soil geochemical anomalies with the added potential for gold mineralization.  This Co-Cu-Ni zone is distinct and well delineated but was never followed up or drill tested.
The claims cover additional prospective mineralized occurrences where the cobalt potential has been previously overlooked.